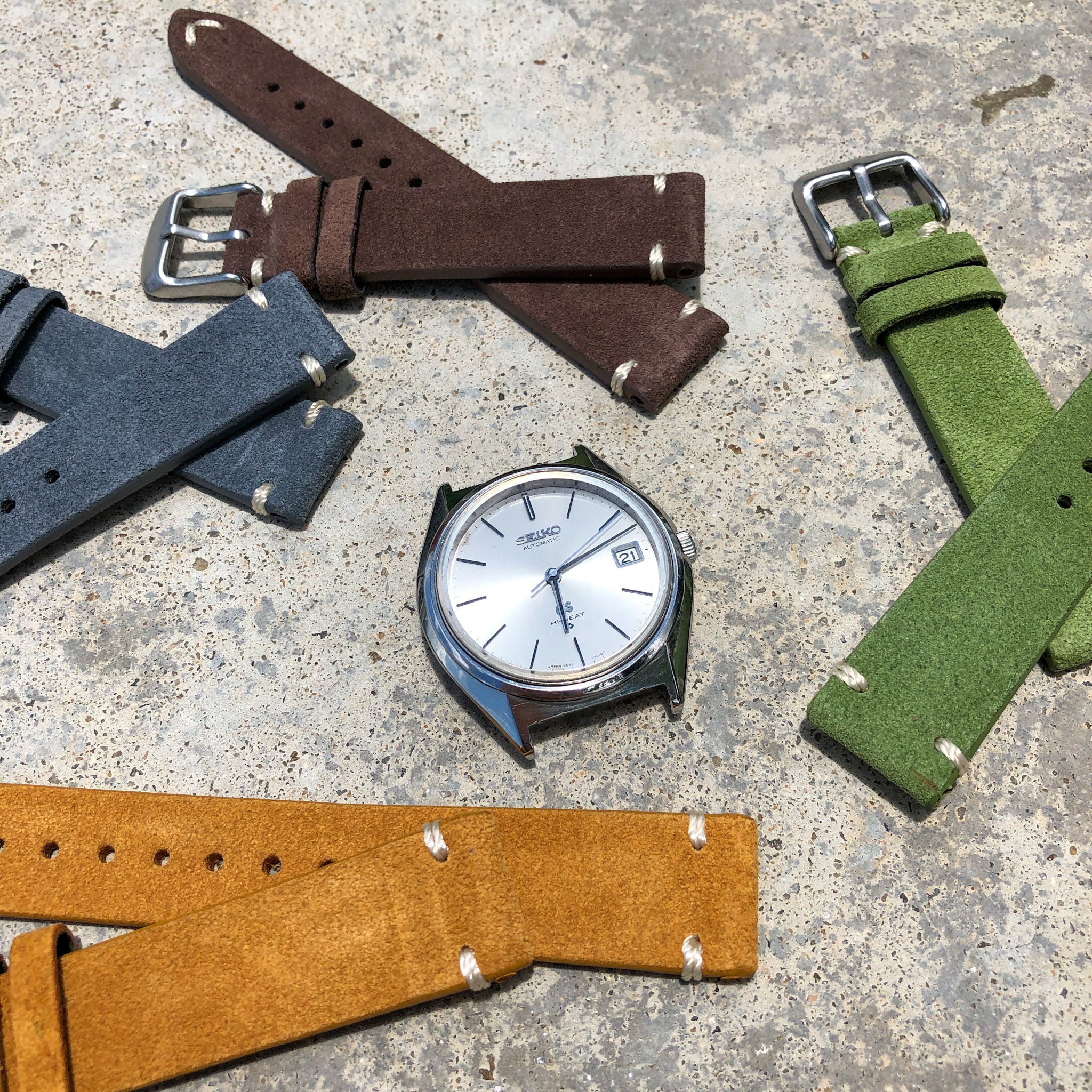 The Heritage Series, the first series of hand made leather strap we proudly offer. The Heritage Series Suede is the second product in the Heritage Series, made from top-notch Italian suede leather handpicked and finished by our local leading leather craftsman. 
The Heritage Series will easily enhance your watch to match style from a casual shirt with a denim look to a tailored suit. The ultra-soft suede leather treatment and matching white stitching at lug end and the tip of the strap bring a vintage element to your watch yet provide the ultimate in comfort and durability.
We are sure it will brighten up your day every time you check the time.